Sus majestades The Rolling Stones han anunciado el lanzamiento de un nuevo disco con BMG, a confinación todos los detalles.
Pensar en los Rolling Stones es pensar una de las bandas más grandes del mundo, una banda que de momento no ha dicho adiós, y para demostrar sus grandeza y poderío nos presentan algo totalmente diferente  su  próximo llamado   Confessin' The Blues saldrá a la venta mañana Viernes 9 de Noviembre  con el sello discográfico BMG.
Keith Richards declaro lo siguiente en referencia a este nuevo disco "Si no conoces el Blues… no tiene sentido coger una guitarra y tocar Rock And Roll"
Confessin The Blues es un disco doble que cuenta con un total de 42 impresionantes temas de grandes artistas del mundo blues como son : Howlin' Wolf, John Lee Hooker, Elmore James, Muddy Waters, Chuck Berry, Big Bill Broonzy o Robert Johnson.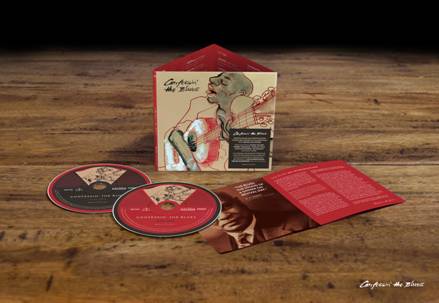 Disco 1
01. 'Rollin' Stone' (Muddy Waters)
02. 'Red Rooster' (Howlin' Wolf)
03. 'Boogie Children' (John Lee Hooker)
04. 'Hate to See You Go' (Little Walter)
05. 'Little Queenie' (Chuck Berry)
06. 'You Can't Judge a Book By Its Cover' (Bo Diddley)
07. 'Ride 'Em On Down' (Eddie Taylor)
08. 'I'm A King Bee' (Slim Harpo)
09. 'All Your Love' (Magic Sam)
10. 'Dust My Broom' (Elmore James)
11. 'Just Your Fool' (Little Walter)12. 'I Want to Be Loved' (Muddy Waters)
13. 'Key to the Highway' (Big Bill Broonzy)
14. 'Love in Vain Blues' (Robert Johnson)
15. 'You Gotta Move' (Mississippi Fred McDowell)
16. 'Bright Lights, Big City' (Jimmy Reed)
17. 'Worried Life Blues' (Big Maceo)
18. 'Everybody Knows About My Good Thing (Part 1)' (Little Johnny Taylor)
19. 'Commit a Crime' (Howlin' Wolf)
20. 'I Can't Quit You Baby' (Otis Rush)
21. 'Confessin' the Blues' (Jay McShann & Walter Brown)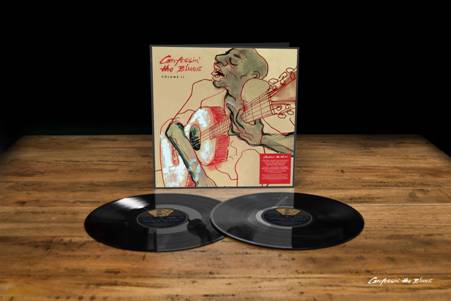 Disco 2
01. 'Just Like I Treat You' (Howlin' Wolf)
02. 'I Got to Go' (Little Walter)
03. 'Carol' (Chuck Berry)
04. 'Mona' (Bo Diddley)
05. 'I Just Want to Make Love to You' (Muddy Waters)
06. 'Blues Before Sunrise' (Elmore James)
07. 'Bad Boy' (Eddie Taylor)
08. 'Boogie Children' (Boy Blue)
09. 'Little Rain' (Jimmy Reed)
10. 'Stop Breakin' Down Blues' (Robert Johnson)
11. 'The Prodigal Son' (Reverend Robert Wilkins)
12. 'Hoodoo Blues' (Lightnin' Slim)
13. 'Don't Stay Out All Night' (Billy Boy Arnold)
14. 'Craw Dad' (Bo Diddley)
15. 'Suzie Q' (Dale Hawkins)
16. 'Down the Road Apiece' (Amos Milburn)
17. 'Little Baby' (Howlin' Wolf)
18. 'Blue and Lonesome' (Little Walter)
19. 'Rock Me Baby' (B.B. Baby)
20. 'Damn Right I've Got the Blues' (Buddy Guy)
21. 'Mannish Boy' (Muddy Waters)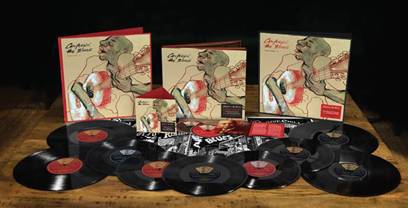 Este disco es diferente y en eso lo demuestran  ya que los beneficios de compra irán a  Willie Dixons Blues Heaven Foundation  y lo puedes comprar aquí